Publication date: May 25, 2020
Mason Tucker, on a cross-country flight from Florida to New Hampshire, believes he is headed home. But unbeknownst to him, the aging plane he is flying in will shortly be entering stormy weather, where it will be forced off course and sent directly over a treacherous section of ocean commonly known as the Bermuda Triangle. There Mason and his fellow hapless travelers can only hang on and struggle to survive as they are drawn out of their familiar world and propelled straight into the unknown.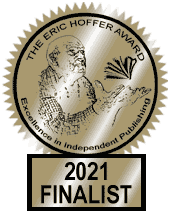 "Just when you think you've figured out what will happen next, what new, uncanny obstacle will ignite another flame in Mason's path, you discover how very wrong you were. The unknown and the known intersect to form new realities in this unique and unpredictable sci-fi thriller in which the past and the future are nearly indecipherable." — Jennifer Padgett, Seattle Book Review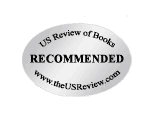 "'Does anyway else feel like they've stepped into the Twilight Zone?'
A fast-paced novel of intrigue, the book takes us through the eyes of Mason, a passenger on a flight from Florida to New Hampshire. Having recently been left by his girlfriend Jess, he is returning home from visiting family. But something goes horribly wrong on the flight, and turbulence leads to going through a wind tunnel with devastating results. In examining what happened and how this strange event affected the passengers, including some who didn't live through it, the book reveals a fascination with the Bermuda Triangle, alternative realities, and other earth forms. The reader will wonder about what reality is and whether or not the passengers on the plane are truly experiencing what they see and what they report.
A well-written story, the narrative glides through the lives of people on the airplane, the Earth, and on other earth forms with creativity, some humor, and with details that enliven the book. For what do Mason's cat, his former girlfriend, an odd weather phenomenon, robots, shootouts, a lifeless planet, advanced technology, Brother Reach's religious messages, ice floes, and a frozen world have in common? The author does excellent work in combining these seemingly unrelated issues in a delightful read through her storytelling ability and with her creative, detailed examination of life and the living. The ending is a beautiful tie-in to the rest of the story. Dubbed a science-fiction book, it goes beyond this genre into the depths of relationships, the reality of events that have historically taken place in the Bermuda Triangle, and into the realm of any good fiction book. It is a quick read and one definitely worth pursuing." — Carol Anderson, US Review of Books
Cover image by Lighthouse24
Alternate cover image by Pixabay/Pexels